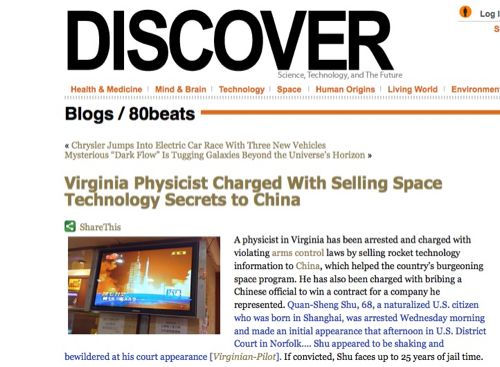 Alan Levine's CogDogBlog
had a truly remarkable story today! Last night Alan was in a restaurant in Hong Kong and took a picture of the TV screen with his cell phone of the Chinese rocket lifting off. He posted the photo to Flickr, and now, this morning, the picture is on the Discover Magazine blog!
Isn't it amazing how connected we've become?